Decoilers / Rewinders
Systems for continuous feeding of strip- or wire material into presses and processing machines.
Accumulators
Systems with storage capacity for seamless strip feeding into further production processes (e.g.: pipe production facilities, galvanised coating systems or paint coating systems).
Accessories
Various additional components that can be combined with decoilers / rewinders and straighteners to create a modular solution that meets your needs.
Strip feeding lines
System for timed feeding of strips into presses or other strip processing machines.
Specialised systems
SOPREM's speciality is to develop a customised implementation to meet customer needs. We have many years of experience with customer-specific requests and have automated and simplified various production lines with our machines.
PROCESSES
From stand-alone machines to turn-key systems
Products in this area include: Decoilers, motorised decoilers as well as a variety of pallet and wire decoilers.
Products in this area include: Precision strip straighteners, strip straighteners and part straighteners, wire straighteners, as well as a wide variety of straighteners to remove sabre-shaped and cross bow deformations.
Products in this area include: Straighteners, straightener feed units as well as various types of roller feeders or material discharge units.
Products in this area include: Linear and parallel accumulators as well as various types of coil transport and joining stations.
Products in this area include: Various types of rewinders and positioning systems.
SOPREM also provides solutions for precision-winding of strips or wire onto spools. A mechanical positioning system with an oscillating winding module for simple applications, or an electronic positioning system that uses a spindle gear motor and a servo controller for precision applications.
Products in this area include: Electronic and mechanical positioning systems.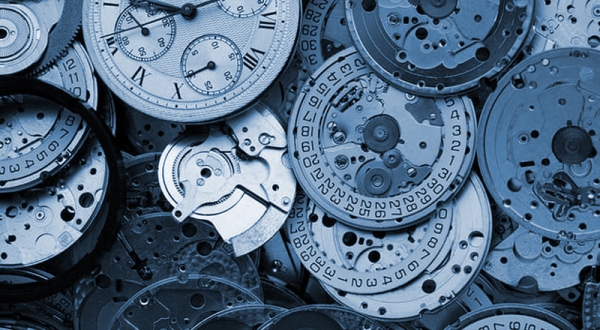 Watch industry
SOPREM's origins relate to the requirements of the watch industry.
The precision mechanics of the watch industry requires mostly thin and narrow strips. When stamping particularly small and thin parts, the focus is on straightening the strip and material feed. SOPREM's precision straightener can eliminate material tension and improve the stamping process. Decoilers with precision strip feeders and special strip guides perfect the process. If the parts are still not even enough, we can support the process with our parts flattener, available in a range of sizes.
Automotive industry
The focus in the automotive industry is processing large quantities. Wider strips and heavier coils are the norm. Coil handling systems are a great benefit and minimise the dangers incurred by preparing materials. Straightening the strip increases efficiency and reduces the number of defects in the stamping process. With a reversing decoiler, the new material can be prepared during operation, thereby minimising changeover time and maximising productivity.
Decoiling straightening units are therefore the perfect peripheral system for stamping or forming processes in the automotive industry.
Construction industry
In most cases, when materials are formed, a continuous material flow is required, and system downtime is not desirable, whether from an economic or a technical standpoint. To eliminate this interruption during material or coil changeover, material accumulators are implemented to guarantee continuous operation. Plant lines with decoilers, joining stations, straighteners and material accumulators complete the feeding process. For the production of bar material and rods, straighteners and/or feed units can be put in place. Adding cut-to-length units and decoilers completes the production line.
Electronics and electrical contacts industry
The electronics and electrical contacts industry encompasses a wide range of applications. These often include precision applications, such as rewinders with tensile force monitoring or contact materials that need to be winded with interlayer material. The range of units also includes respoolers to finish materials, with or without a straightener. Spooling as a rewinding process or the packing of coils with a positioning unit and length measurement as respooling process.
Process equipment manufacturing
Process equipment manufacturing encompasses a wide range of requirements with respect to the accuracy and visual appearance of materials, from non-specific to very stringent.
In order to maintain the visual features of a surface, straighteners with hard chrome-plated straightening rollers and super finish are used.
Compact decoiling-straightening stations support the automation and increase productivity with respect to process equipment manufacturing.
SOPREM is your partner for customised, mechanically-engineered solutions